Membership is automatically included free of charge for ICPA students.
Visitors can experience what kind of school it is before getting started.
<Membership benefits>
Access to members-only area
Enjoy posting, connecting with other members, and sharing learning on social learning platforms
Access to members-only courses and webinas
Various discounts (point system)
Free delivery of paid videos
Score more points and ranks
<Purpose / Goal>
Learning ICPA is an "adventure in life."Take a variety of boats (classes) and embark on an adventure course with a map in your hand (syllabus).A ship is a ship that fosters global leaders who travel the world in various ways.We support each other and learn and grow together.
ICPA is the world's most advanced global education, always aiming to be the best in Japan.Educate those who will grow the world and society better.
<What is ICPA Mateship? >
Free lessons are also available here exclusively for platform members who enhance each other while taking community with each other.
Scroll down for details
Become a member
Connect, share and enhance learning with your learning colleagues in the ICPA learning community
Join the community with ICPA membership and get discounts on courses by accumulating membership points. Further refine your knowledge and experience with your intellectual colleagues and fly to the world.
Social learning platform
ICPA is constantly developing and fully supporting systems that allow students to make the most of their learning and improve it steadily.
The social learning platform is a platform for learning social media.
The difference from social media is that the purpose is "learning", and people who want to learn seriously gather on this platform.
Therefore, unlike social media, it is not a play-centered platform, so you can concentrate on learning and enjoy it.
At this stage, it is a platform dedicated to ICPA, and membership registration is required to access it.
Best perks
Recognized as a member of the community and a place for learning
You can learn with your fellow learners
Meet like-minded people
We can grow up with each other
You can make the most of your learning online by learning the course with your peers instead of alone.
You can do various activities together
Overview
I have my own profile
Members can be connected
Send messages to each other
You can join a group, share a project, and exchange information.
Groups can be created according to membership level
You can post as you like (images, videos, links are also possible)
Used for point acquisition / viewing / accounting
Activities on all platforms are appreciated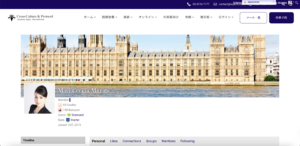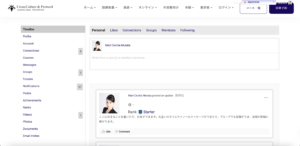 Point
Points will be awarded for all activities.Not only at the end of the course, but also when accessing the site, actively participating in the group, winning an award, etc.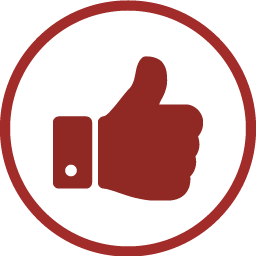 Bonuses
4 Bonus Awards
10 Bonus for earn 1000 credits

Expire on 06/01/2024

10 Bonus for Your birthday

Expire on 04/01/2024

10 Bonus for earn a certificate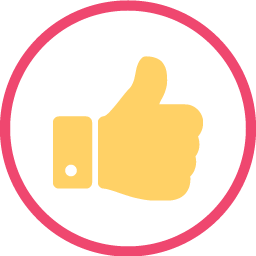 Credits
15 Credit Awards
5 Credits for publish a new post

Expire on 03/01/2024

100 Credits for complete a course

Expire on 17/10/2023

1 Credits for Daily visit the website

Expire on 16/01/2024

5 Credits for register to website

Expire on 14/01/2024

100 Credits for Enroll The Ball 2022 Host Team

Expire on 06/10/2023

1 Credits for Log in to website

Expire on 16/01/2024

1 Credits for Publish an activity post

Expire on 06/01/2024

5 Credits for publish a post in a group

Expire on 15/01/2024

2 Credits for comment on a post

Expire on 08/01/2024

5 Credits for create a new topic

Expire on 15/01/2024

1 Credits for reply to a topic

Expire on 16/01/2024

5 Credits for get a new favorite on a topic

Expire on 31/12/2023

3 Credits for favorite a topic

Expire on 31/12/2023

1 Credit for get a follower

Expire on 22/12/2023

1 Credit for start following someone

Expire on 22/12/2023
Achievement (Prize)
You will get it when you complete the program and receive a special award.
Rank (class / stage)
The grade in the certification exam will be given as a rank.
ICPA Membership Site Membership Agreement
Article 1 (Positioning of this agreement)
 This agreement stipulates the terms and conditions regarding the registration and use of the membership site (URL, hereinafter referred to as "this site") provided by IDC.International Co., Ltd.
Article 2 (Membership)
 Regarding registration on this site, we will qualify for registration by issuing an invitation to those who meet any of the following requirements.
   ① Those who are actually taking the courses provided by our company
   ② Those who have taken our international liberal arts course for 5 hours or more
   ③ Those who have taken our English course for 3 months or more
Article 3 (Account information management)
1 Persons who have registered on this site (hereinafter referred to as "registrants") must not disclose the information required for login to a third party or allow them to use this site.
Article XNUMX (Usage fee)
 The usage fee for this site is free.
Article XNUMX (Prohibition of unauthorized copying)
 It is prohibited to copy or distribute the contents such as materials and videos posted on this site without our prior permission.
Article XNUMX (badge level)
XNUMX Registrants get the prescribed badge level according to the standards set by our company.
XNUMX Registrants are eligible to apply for discounts on courses offered by the Company or courses limited to badge holders according to their badge level.
Article XNUMX (Loss of membership)
 If the registrant falls under any of the following items, the Company may cancel the contract with the registrant without any notice.
   ① When you perform an act prohibited by this agreement
   ② When the registrant defaults on all other terms and conditions applicable with the Company
Article XNUMX (Compensation for damages)
 If the registrant violates Article XNUMX of this agreement, the damage caused to the Company shall be XNUMX million yen per violation.However, if the Company suffers damages in excess of this amount, the amount of damages actually incurred will be considered as damages.
Article XNUMX (Change of Terms)
The Company may change the contents of this agreement within a reasonable range based on the provisions of Article 4-XNUMX of the Civil Code.
Article XNUMX (jurisdiction)
The Tokyo District Court shall have exclusive jurisdiction over the first instance of any dispute concerning this Agreement.