~ Knowing people means knowing yourself, knowing the future means knowing the past, knowing the world means knowing Japan ~
Blooming endless life-changing possibilities
As an expert in international protocols, etiquette is not exactly what it says, but it involves knowledge, culture, and the environment, which creates respect for others.
The idea of ​​manners and protocols, which has been taken for granted until now, is reversed, and it is an academic discipline.
Learning leads to respect, compassion, and multicultural understanding.
Therefore, you will learn not only how to do it, but also its background, its heart, and its culture.
Then, you will come across a mysterious discovery.
You want to live a wonderful life, no one wants to feel uneasy, and you want to go for yourself, for people, for society, right?
All the answers are in me.
You can find the answer only by seriously facing the learner and giving serious guidance without using half-hearted teaching methods.
With a fulfilling curriculum, we have a policy of guiding students so that they do not get off the road.In the training of instructors, we provide guidance to ensure that the person succeeds on this road.
In corporate training and embassy training, we will customize the curriculum so that it is flexible and does not deviate significantly from the content according to the wishes of the company, and provide a fulfilling content that can achieve the purpose.
In this case, the enthusiasm of the students will be different, so the content will also be different.Therefore, we will create an environment where trainees can easily learn.
I will do what only I can do, having earned the trust of the world and accumulated various experiences and research for 20 years.
Change your life and spend more time.
Teaching the ultimate anthropology
Founding Academy Director Philosophy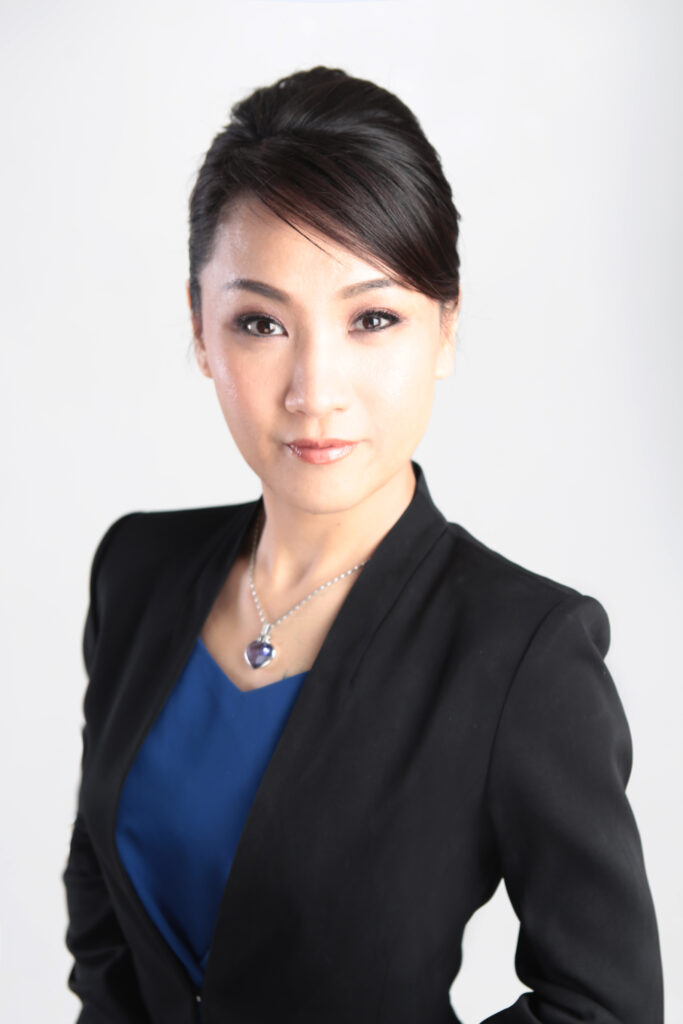 Born in the Yamate area of ​​Yokohama City, Kanagawa Prefecture, the fourth of five brothers and sisters, the father who was the deputy director of the Institute of Chemical Police and was awarded the medal to the Heisei Emperor, and the mother of a former Japan Airlines original employee. Daughter.Her family is an elite family that has contributed to education, research, and the nation.Her grandaunt is Kiyoko Nakamura, the first director of Mikokoro Kindergarten, a private kindergarten attached to the Yamate Catholic Church in Yokohama.Therefore, from the time of the flowering of the culture of the Meiji era, it grew up in a family that received thorough Western education based on Catholic teaching.Compulsory education, Sunday school at a church school, studying at a home teacher, moral education, and the work of my father's doctoral university professor who served as the director of a certain research institute, transferred to Thailand as an elementary school student, a culture different from Japan Raised in a family that incorporates European life and ideas under parents who have experience living in Europe, and receive a Western-style education. She was 5 years old and she got a college entrance qualification test.
Acquired general itinerary management qualification, worked, researched and experienced culture and history in international and overseas tour guide business.Study abroad in Toronto, Canada Study international business and writing at George Brown College, get a job in Toronto, Canada Work for a travel agency.He worked at a travel agency culture and history research in London, England.Managed by an Australian company in Tokyo.Achieving world-class results: His secret is cross-cultural skills.
International Social Etiquette Specialist Certification in London, UK International Business Etiquette Specialist Certification and Professionality International Cross Culture Specialist Certification and Professionalization.She completed the training of instructors of the Japan Protocol Association.She founded IDC International Co., Ltd. and runs and teaches The International Cross-Culture® Protocol Academy of Tokyo, The International Etiquette Dance Academy of Tokyo, and The International Social Culture Club.
As Japan's only UK-certified comprehensive international skills training specialist and international communication specialist, he is the managing representative and director of the International Cross-Culture® Protocol Academy of Tokyo.
He is familiar with international sense and knowledge, has experience and achievements, leads cross-cultural communication education in Japan, and teaches necessary abilities in international exchange, international business exchange, and diplomacy.
As a representative of Asia, he also teaches individuals and companies to foreign countries and teaches Japanese culture and manners to foreigners, thereby realizing a bridge between Japan and the world.
"Change people to the future of the company"
To know the world is to know Japan. Only with an international sense.
I, the founding director of the ICPA International Liberal Arts Protocol, have a unique experience.
I was convinced that the answer was hidden in my studies abroad from an early stage, and after opening my own life toward it, I continue to the present.
I grew up in Yamate, Yokohama, an international city in Japan, and have lived surrounded by people from all over the world.My parents live in Germany and other places, and the Yamate district has been a very international region since the civilization of the Meiji era, which is why my family lives mainly surrounded by Western culture. rice field.My grandaunt is the director of a private kindergarten attached to a well-known Catholic church.40Dedicated most of his life for over a year, his rigorous educational style has been passed down to my family.However, only I believed in the possibilities of the future, refused to ride on the designated rails, and chose a life that I would open up myself.
From an early age, I had a dream of "I wish the world was one."When I was a student, I was skeptical about the Japanese education system, especially English education at school, and had a strong sense of mission to "see the world first" to do something.
It was very disappointing that people couldn't come into contact with each other beyond the language barrier and cultural barriers while jumping out into the world and experiencing many things, saying, "I can't do it in Japan to open up." We continue to believe that there must be a solution, and even if the country changes, people are people, so if we understand each other, recognize each other, and truly coexist on the earth, we can build a better world. I came to think that.
As a result of various international experiences and research, I am truly proud to find the "key" and to provide such a unique program along with the research results.
Acquiring cross-cultural communication skills is a very important international ability, but at the same time it gives confidence, dreams and hopes at the individual level and makes life shine in the true sense of the word.
We will work and guide in good faith to spread the wonders of this learning in Japan and make Japan a more world-recognized country.
In addition, international culture will convey Japanese culture to Japan and the world together with the world's best partners.
We sincerely hope that our students will lead a deeper and more fruitful life based on these skills that will be useful throughout their lives.
I am waiting for the coming of everyone from the bottom of my heart.
Founder of ICPA Int' Protocol Co., Ltd. - Internationally accredited
Mari Cecilia Murata
To people and companies who want to change the future
Seriously to serious people
International culture and manners are human studies that create respect
Teaching method to change thinking
For individual students, we have set up an online community for students, where we post things related to learning on a daily basis and provide field training organized by the event, which is the first learning, and also for companies. We support growth together with clients through company-only platforms and e-learning.
Advanced Technology-Imported from overseas
Attendance generation length satisfaction
The teaching method for individuals is not limited to technical and cultural guidance, but in individual guidance, life planning for self-improvement is done.We will give strict guidance that will surely produce results in the course with contents that are in line with individual dreams and purposes.
Students have ranks and always aim to improve by understanding their position.It is a system that allows the remaining people to succeed even more.
For companies and embassies, the curriculum changes greatly depending on the wishes, scale, and number of people, and we also provide e-learning, online management services, and management guidance for corporate events for each company.
It is in the drawer of the original power of human beings generated from that strong energy, and we will work hard and will not betray.
We are waiting for those who have a high awareness of wanting to grow, improve, realize their dreams, and change their lives.