What is cross-cultural communication?The secret to success in the international community
Cross-cultural communication is one of the important communication methods for success in the international modern society and in the international community.We will disclose what this "cross culture" is and why this skill is useful.
What is cross-cultural communication?
Cross-cultural communication is communication that transcends culture.It is an international communication technology that changes the response depending on the partner country and handles the exchange smoothly.
Learning etiquette and protocols is also essential to achieving this communication by understanding and respecting each other's cultures, customs and religions.
People in every country act by thinking that their common sense is the common sense of the world.However, if the country changes and each other imposes each other's common sense on the other, conflicts will arise.
In modern times, the world is diversified. For example, in London and New York, where people from many different countries live, it is natural that the neighbor is a foreigner, and on top of that, we live while communicating well. Since we have to go, it is essential to have positive action, way of thinking, and ability to emit.People tend to naturally acquire that skill because it is part of their lives.
Since a small island country like Japan has an agricultural culture, it tends to communicate with neighbors without having to talk, so the concept of "sending" and "discussing" is low, and it is a shame to make a mistake. They are afraid of being scratched or hit, so they do not create themselves and tend to communicate passively.
Therefore, people visiting Japan from abroad may be surprised and confused by their unique behaviors and ways of thinking.
In any culture, the international community needs to express it "correctly."It is necessary to understand the characteristics and ways of thinking of the other country, understand the characteristics of your own country, and then communicate.
It is an advantage to acquire cross-culture communication skills
You can communicate even if the language is not perfect
Internationally trusted
Become strong in overseas business
Get better service on the road
Evaluated as a skill that transcends language
Business and private work well
Being able to have better abilities than other people gives you confidence
Becoming a person who is highly evaluated by people
"Cross-culture communication skills" are the key to making the biggest difference from others in Japan and the world, where internationalization is required.
In this international community, it is natural for different countries to come and go, trade, and negotiate with each other to increase their economic power.Traveling abroad is no longer the norm, and it is an era in which even ordinary people do "diplomatic" by traveling.
Now that the world is globalizing, if you wear it, you will be able to be recognized.
Is there a universal manner?
do not exist.
As an international standard, more and more people are learning the protocol, but the international protocol is a diplomatic ritual, not a universal etiquette.
On the earth where such different cultures coexist, there is no common manners, and each country lives based on its own rules.
If you believe that your "common sense" is universal, you can make mistakes and even do illegal things without your knowledge.Even "greetings," "body language," "eye contact," and "meal practices," which I think are nothing, are simple and very detailed, and are valuable actions that affect people's hearts and impressions.
Because there is no universal etiquette, it is necessary to learn cross-culture, deepen understanding of other cultures, and know how to deal with it.
Why is it good to acquire cross-cultural skills?
If you can speak English well, there is no problem, and if you have cross-cultural skills, you will be able to communicate internationally.It will be a great ally for those who are not good at English, who can wear it immediately with one consciousness in a short period of time.
There are also data on Japan, which is the most unique country in the world.For example, it has features such as "implicit understanding," "breathing of Aun," and "ambiguous culture."From the perspective of non-Japanese people, it can be said that it is a "difficult to understand" and "very strange" country.In an international environment, where there is something you want to convey but it is meaningless if you do not convey it, then you cannot have good negotiations with the continent that is attacking in theory.
Because Japanese people have the basics of international power to "accept", they will be able to easily acquire cross-cultural skills and will be able to carry out international communication smoothly.
Japan is the most unique developed country in the world
It shows the degree of high-context culture that has been proven by various surveys.High context means "everyone understands without saying".
In Japan, it is a farming folk culture that "you can understand without saying", and the continental culture that "you can't understand without saying" is hard to understand. It may seem Japanese and beautiful to say "deep", but from the perspective of people on the continent, it tends to be "unreliable".
"Cross culture" skills are useful in such cases.By responding by changing the wording and attitude depending on the partner country, it is possible to gain trust without even saying a word.
It can also be said that countries with low-context culture have better economies and environments, so we can see that open communication is also the key to international business.
Acquire cross-culture communication skills now
If you learn before it is recognized so much in Japan, you will be ahead when it becomes commonplace a few years later.
With this skill, international business will be successful and you will have more opportunities to be evaluated at work.
Acquiring this international standard skill faster than anyone else is the key to success.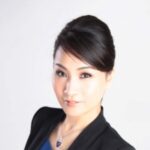 ~ Learning is moving ~ The richness of life is "who you met, what you learned, what you experienced" Let's learn and learn together Let's be impressed by everyone ICPA Director
Related article