Authenticity is what makes it possible
" Anyone can transform their life the way they wish."
Since launching The InterCultural Protocol Academy of Japan, I have supervised the growth and activities of numerous students. I have trained embassies, diplomats, politicians, doctors, major and minor companies, and individuals who dream large, and to foreign countries, I support government officials, diplomats, global business owners and major companies in their projects.
All complete the course with excellent results.
I studied anthropology and from various researches I have identified the response to the question of what competencies are essential for all people in today's global society.
Along with the psychological concepts behind etiquette and protocols that have been considered 'natural behaviour', these are also historically and scientifically grounded studies.
Studying the foundations and science of anthropology, linguistics, cross-cultural theory and other disciplines essential to global communication will ultimately lead to human respect, compassion, smooth communication with different cultures, and individual freedom of positive thinking and confidence, which will directly improve society as a whole. It is directly related to the betterment of society as a whole.
The unique aspect of my training is that I do not only teach methods and knowledge, but I also provide a background based on history and anthropology that will positively influence and inspire the students.
The curriculum is authentic, comprehensive and systematic, enabling reliable learning, and in the training of instructors, we support them in their future careers.
In corporate and embassy training, the curriculum is customised to the wishes of the company and provides substantial content to achieve the objectives.
All of this is achieved through 20 years of experience and research, building trust around the world, and it is with great pride that we are the only internationally accredited school in Japan.
Internationally Recognised Professional
Philosophy Of The Founding Principal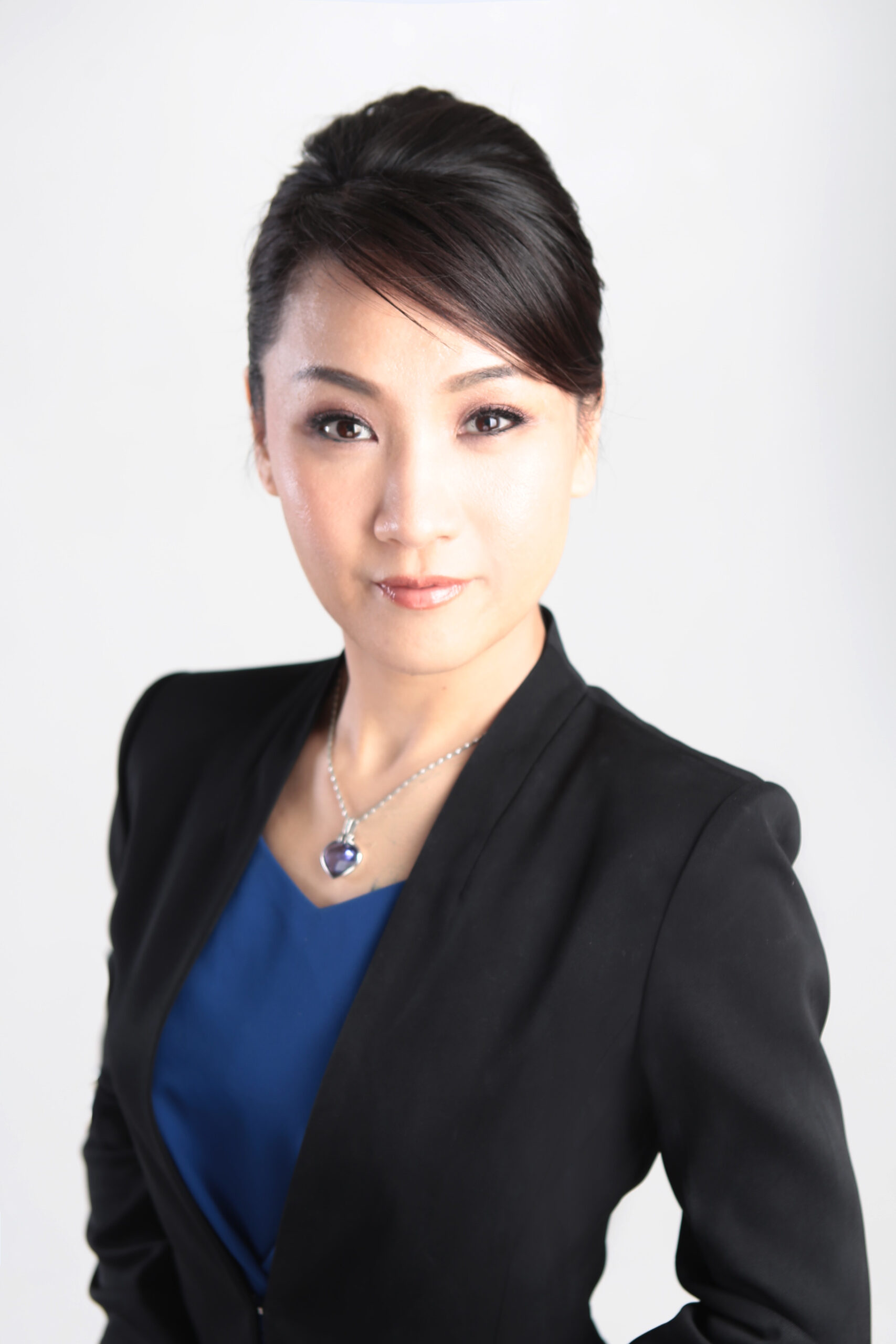 Born in the cosmopolitan city of Yokohama, Kanagawa Prefecture, in the Yamate area, she comes from an elite family that has contributed to education, research and the state. She grew up in a family that received a thorough western education based on Catholic teachings. She received compulsory education, Sunday school at a church school, private tutoring and moral education, and was transferred to Thailand as a primary school student due to the work of her father, a scientist and professor at a doctoral university who was the director of a research institute. At the age of sixteen, she passed the University Entrance Qualification Examination with a near perfect score. 
Obtained General Itinerary Management Qualification and worked as a tour conductor on international overseas travel, researching culture and history and gaining first-hand experience. Studied international business and writing at George Brown College, Toronto, Canada. Employment in London, UK, working for a travel agency, researching culture and history. Management in an Australian company in Tokyo, Japan. Achieved world's top performance: the secret is cross-cultural skills.
Certified International Social Etiquette Specialist and International Business Cross Culture Specialist in London, UK, and became an expert in international protocol. At the same time, she completed the Japan Protocol Association Lecturer Training Course. International and established The International Cross-Culture®Protocol Academy of Tokyo, an internationally accredited comprehensive international skills training school.
As Japan's only UK-accredited comprehensive international skills training specialist and international communication specialist, she is the managing director and head of The International Cross-Culture®Protocol Academy of Tokyo, an internationally accredited comprehensive international skills training school.
She is a leading cross cultural communication education provider in Japan, with a strong international perspective and knowledge, experience and achievements, and provides the necessary skills for international exchange, international business exchange and diplomacy.
As a representative of Asia, she also provides guidance to individuals and companies, building bridges between Japan and the rest of the world.
Transforming The Future Of People And Businesses
As the founder of The InterCultural Protocol Academy of Japan, I speak from a particularly unique experience.
I have transformed and developed my own life both in Japan and abroad, convinced that the 'answers' to certain serious questions I had from an early age were hidden in the world.
I originally grew up in the cosmopolitan city of Yamate, Yokohama, Japan, surrounded by people from all over the world. My parents lived in Germany and other countries, and because that Yamate area has been an international area since the Meiji era, my family was mainly surrounded by western culture. My great aunt was the head of a well-known private Catholic kindergarten, to which she devoted most of her life for more than 40 years, and her strict educational policy was passed on to my family. I chose a life of self-discovery in this context, believing in the possibilities of the future and refusing to follow a predetermined path.
From an early age, I had a dream that the world would truly become one.
When I was a student, I questioned the Japanese education system, especially English education in schools, and with a strong sense of duty to at least do something, I convinced myself that I had to see the world first.
Throughout numerous experiences, I perceived that it was a disgrace that people were unable to interact with each other across language and cultural barriers. However, I maintained my belief that there must be a solution, and realised that people are human beings even if they belong to different countries, and that we could build a better world if we attempt to understand and recognise each other and truly coexist on the planet.
Through a variety of experiences and research across countries, I found the 'key' and I am truly proud that, together with the results of my research, I have been able to offer such a top-notch programme, train qualified trainers and train professionals all over the world.
Acquiring intercultural communication skills is not only an extremely important global skill, but also inspires confidence, dreams and hopes on a personal level and truly brightens lives.
In developing people to connect the world with sincerity, I have made a further discovery. These global skills required were all based on Japan's ancient and natural traits such as courtesy, non-verbal communication, cross-cultural understanding, compassion, cooperation and prioritising the others.
Consequently, I was convinced that Japan, as a country of courtesy, could deliver these skills to the international community.
In cooperation with our excellent partners from all over the world, we will also promote Japanese culture to the rest of the world.
We sincerely hope that our global programmes will become a treasure that will endure for a lifetime and assist you in leading a deeper and more rewarding life.
We look forward to welcoming you to our courses.
Mari Cecilia Murata
Founding Principal
International accreditation The InterCultural Protocol Academy of Japan-ICPA
For Individuals And Corporations Who Wish To Transform The Future
Everything Can Be Scientifically Proven
Evidence-Based Instruction
That international etiquette and protocol is a science-based study. Cross-cultural theory, linguistics and anthropology are all anthropological studies, and ICPA's international protocol study is being developed as one of the tools of global communication.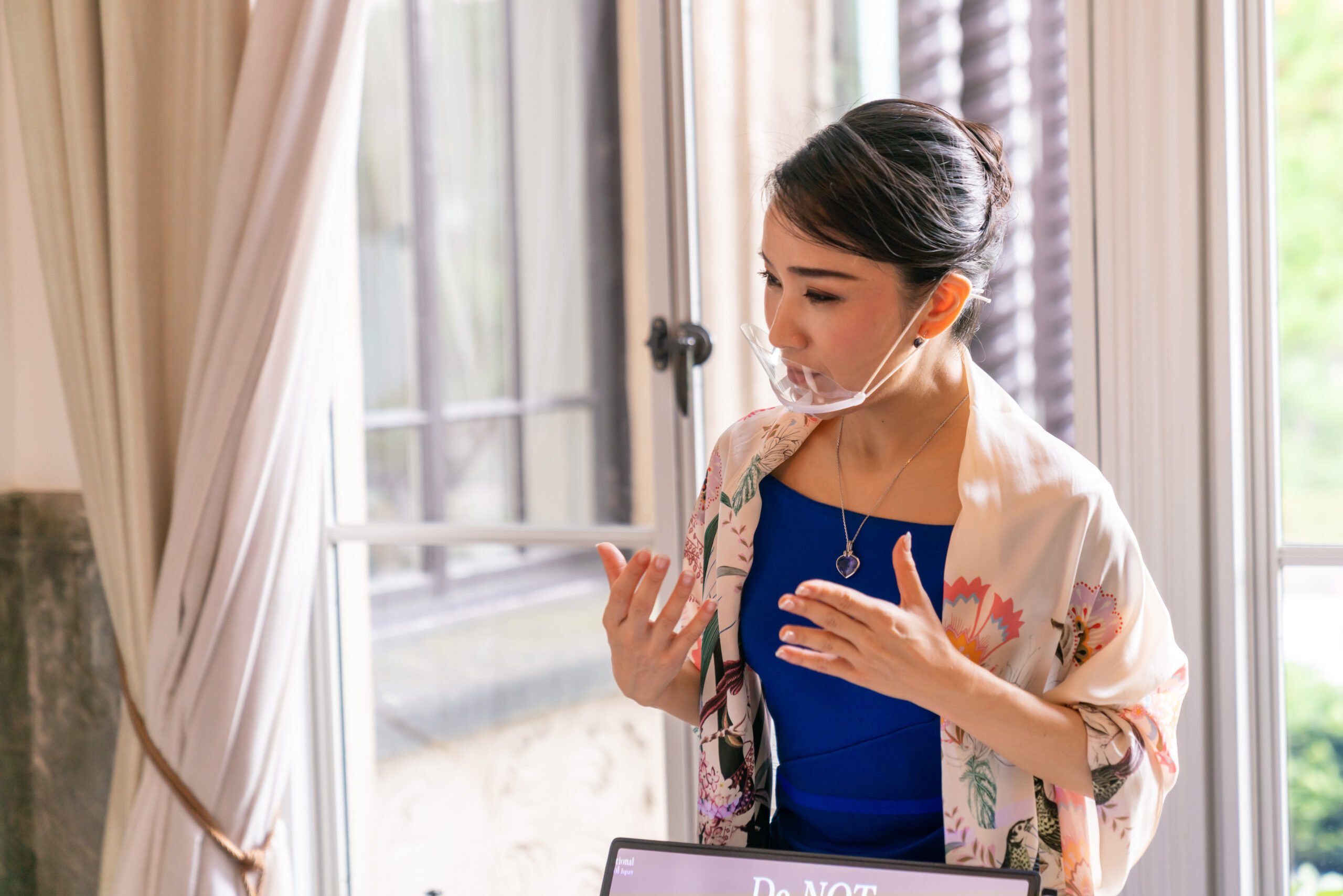 "Everything can be proven scientifically"
I discovered this by repeatedly facing the 'why' of every possible challenge, without turning away from it, and studying psychology, brain science, anthropology, history, cultural theory, etc., and realised that there is an 'answer' to every single question.
English is not the only skill required in the global world. If you understand how societies and relationships function, you can communicate smoothly, both domestically and internationally, and you can be your best self and move towards success.
We provide guidance in accordance with the 'answers', which should fulfil your personal objectives.